Nicaraguan Citrus
Coffeeology: Espresso yourself. So many blends, so little time. Take life one sip at a time, and stay grounded. Better latte than never. Take time to smell the cover."
Coffee is a beverage that has been around for centuries and has been enjoyed by people all over the world. It is a drink that can be enjoyed hot or cold, and it can be made with a variety of different beans.
Our "Nicaraguan Citrus" coffee is a medium-roasted coffee that is made with beans from small-holder farmers in Molino Norte, Matagalpa, Nicaragua. The beans are grown at an altitude of 900-1590 meters and are fully washed, fermented for 12-14 hours, and then dried on patios and raised beds.
This coffee has a cocoa, floral, and citrus tone. It is a smooth and flavorful coffee that is perfect for any time of day.
If you are looking for a delicious and flavorful coffee, then our "Nicaraguan Citrus" coffee is the perfect choice for you. Order your bag today and experience the difference that fresh, small-batch coffee makes!
Here are some fun facts about coffee:
Coffee is the second most traded commodity in the world, after oil.
Coffee is grown in over 70 countries around the world.
There are over 2,000 different varieties of coffee beans.
The average American drinks about 2 cups of coffee per day.
Coffee is a stimulant that can help to improve alertness and focus.
Coffee can also help to improve mood and reduce stress.
Coffee is a good source of antioxidants.
Coffee can help to protect against some diseases, such as type 2 diabetes and Parkinson's disease.
Coffee can also help to improve athletic performance.
Coffee is a delicious and versatile beverage that can be enjoyed hot or cold.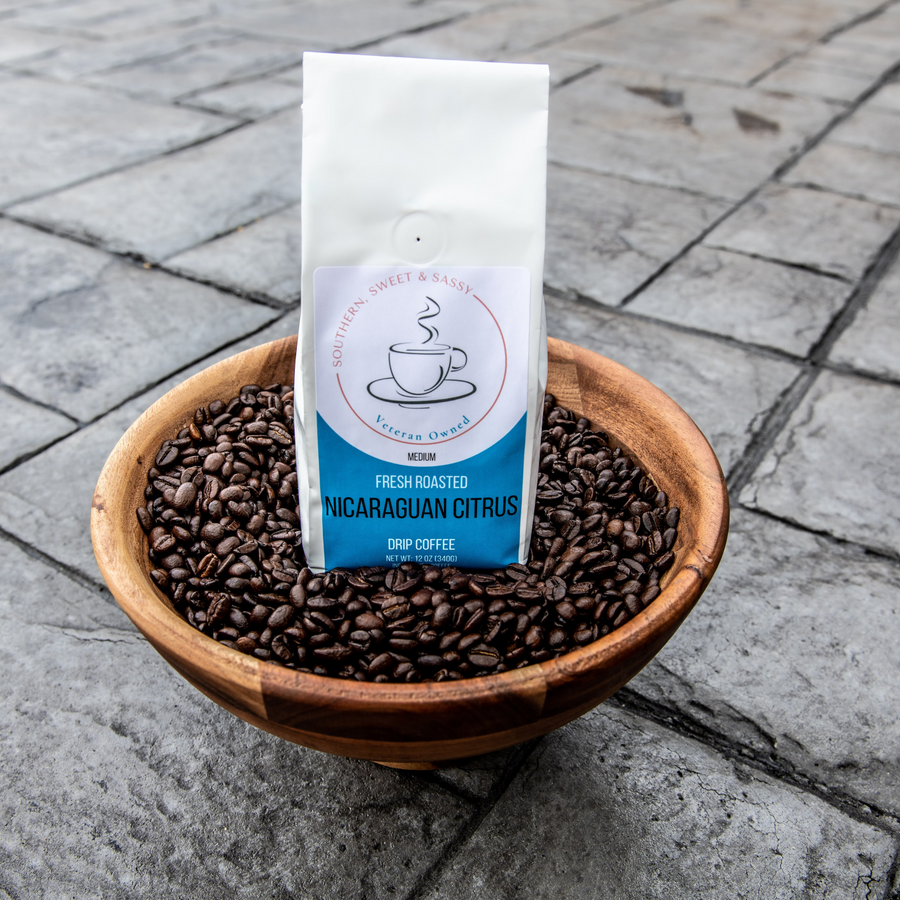 Order and get
90

reward points

Earn points by signing up for our rewards program