Honduras Spice
Honduras Spice Coffee is the perfect way to wake up and smell the coffee. This medium-dark roast has a rich, full-bodied flavor with notes of caramel, spice, and brown sugar. It's sure to start your day off right.
Honduras Spice Coffee is made with 100% Arabica beans that are grown at high altitudes in the Marcala region of Honduras. The beans are fully washed and sun-dried, which gives them a bright, clean flavor.
Honduras Spice Coffee is perfect for any coffee lover. It's great for drinking black, or you can add milk and sugar to taste. It's also a great choice for making iced coffee.
So what are you waiting for? Order your Honduras Spice Coffee today and start enjoying the delicious taste of Honduras.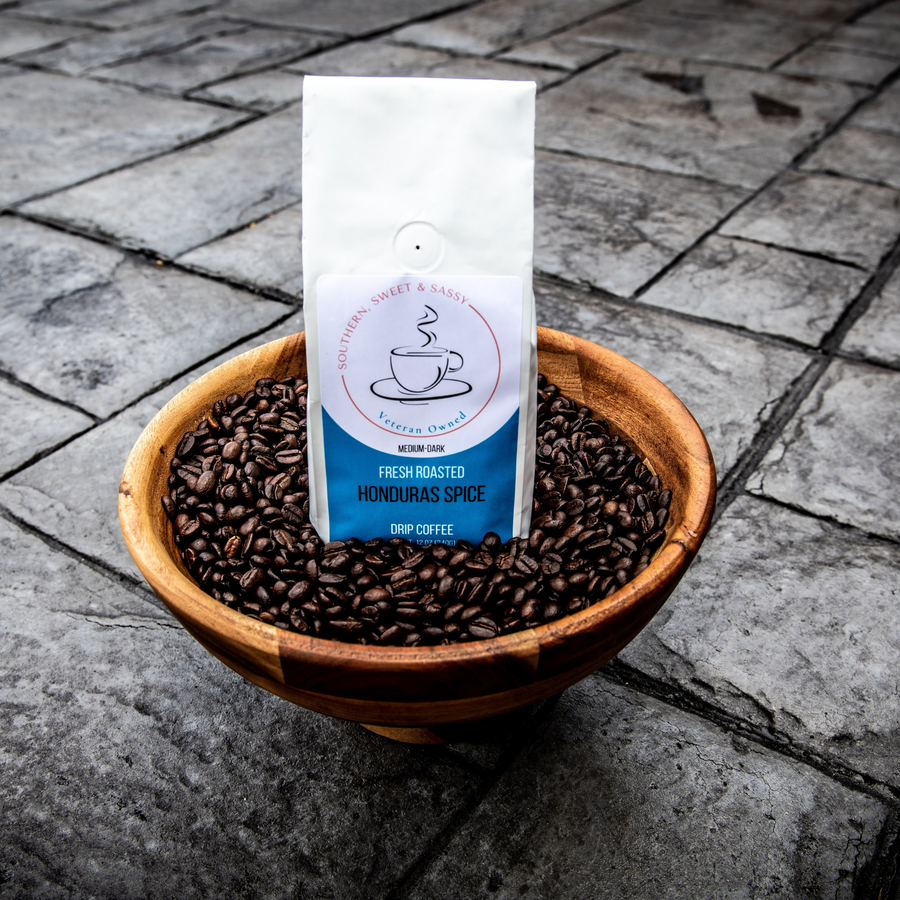 Order and get
90

reward points

Earn points by signing up for our rewards program